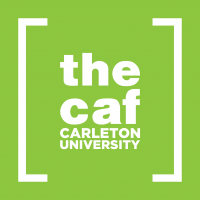 Carleton's Premier Residence Dining Facility
the caf is currently closed for the summer. We look forward to welcoming back students this fall with resumed caf operations. Summer meal plan offerings will served from Oasis, located on the first floor of the Residence Commons Building.
the caf caters to a wide variety of dietary needs. Want to know how the caf can cater to your dietary needs? Contact our Registered Dietitian here.
the caf does not use any peanut or tree nuts in our recipes and we do not purchase food products with peanuts or tree nuts in the ingredient list. There is always a risk of outside cross contamination so we advise our guests with severe allergies let us know about their concerns.
If you're a first-year student, you can learn more at our Residence Meal Plan page.
Gluten-Free Pantry
This year, the Gluten Free Pantry is not open. For accommodations, please contact our Registered Dietitian on how we can accommodate you this year.
SPE Certified
We are proud to share that the caf is recognized as the first 3-star SPE Certification at a Canadian university! This certification acknowledges our commitment to nutrition, sustainability and to our customer's well-being!
Carleton's Dining Services will always look to offer sustainable ingredients, healthy culinary techniques, and balanced menu options for all students. Click here to learn more about SPE-Certification and how our food makes a difference!
Raven's Choice Program
Craving a taste of home? Wishing a specific dish would be on the menu at the caf? Submit your recipe through our Raven's Choice program, and your dish may be featured in the caf!
Summer Hours
the caf is closed for the summer. We will be serving those on campus out of the Oasis for the time-being.
| Meal Period | Hours of Operation |
| --- | --- |
| Breakfast | Closed |
| Lunch | Closed |
| Dinner | Closed |