We believe that what you eat is just as important as what you learn. That's why we strive to offer a variety of delicious and balanced meals that cater to different dietary needs and preferences. Whether you're looking for vegetarian, vegan, gluten-free, or halal options, we have something for everyone. Explore this site to find information on navigating food allergies/intolerances and restrictions, nutrition trends and tips, and how to contact our Registered Dietitian for more information.
Our Registered Dietitian
Talia Klein, RD
Talia is a Registered Dietitian with a degree in Dietetics from McGill University. She is passionate about nutritious, sustainable food and has worked for over 5 years in nutrition counselling, food services and community settings.
As Carleton Dining Services' Registered Dietitian, Talia develops, implements, and maintains nutrition programming for students and faculty on campus. She provides personalized nutrition counselling to any student living in residence on a meal plan.
Book an appointment if you have questions about:
Following a balanced diet while eating at the caf
Food allergies & intolerances
Medical conditions requiring special diets
The effect of food on energy levels, mood, and studying
Improving your relationship with food and your body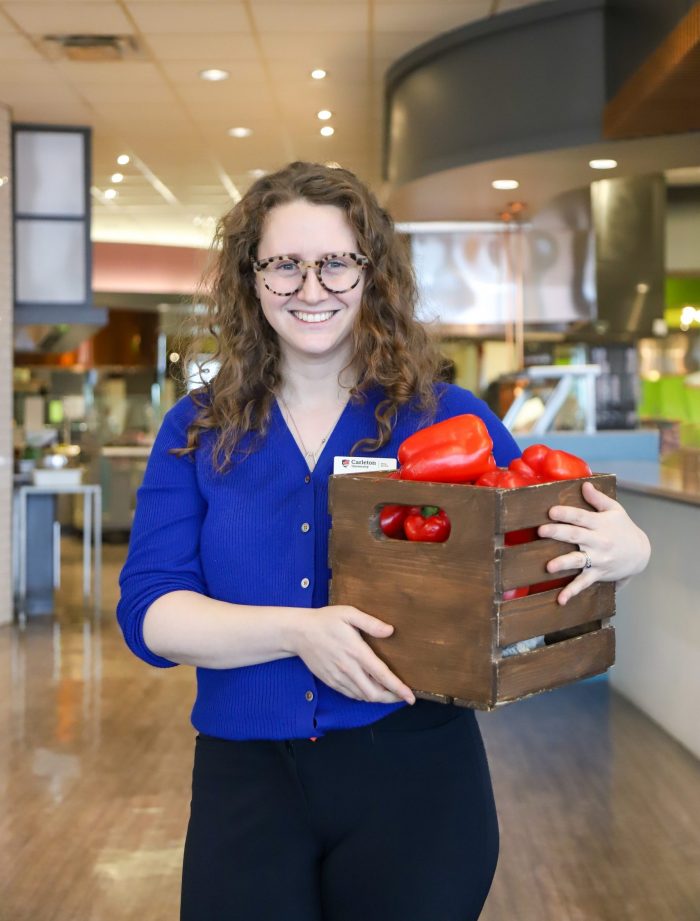 Looking to book an appointment with our Registered Dietitian?
Here, you can ask our Registered Dietitian nutrition-related questions and receive the nutrition support you are seeking. Ask-a-Dietitian does not provide health counselling or individualized assessments.
Will All Questions be Answered?
Within 3 business days, you will receive an e-mail with the answer to your question. Answers could also be posted on this website, though your personal information will never be associated with an answer anywhere on the website. If you wish for your question not to be posted please let us know
Go Ahead, Ask Our Dietitian a Question
You may ask us questions through this form or email us at AskaDietitian@carleton.ca
If you require medical services, Click here for a list of services available for you in the area
'Ask a Dietitian' is intended for informational and educational purposes only and is neither intended nor implied to be a substitute for professional medical care or to apply to individuals with special medical needs. 'Ask a Dietitian' does not provide any medical diagnoses, individualized assessments, health counselling, or medical opinions. Please do not send personal health information of any kind as it will be deleted immediately. Please note that we are required to make mandatory reports to the proper authority when certain events occur, such as abuse. We also have the professional obligation to notify appropriate third parties and/or authorities when a clear threat of harm is made by a client to another identifiable individual or group or to themselves.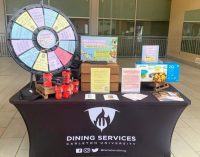 Are you completing your training to become a Registered Dietitian and looking for a dietetic placement that can fulfill your Food Service/Food Provision, Leadership/Management, or Population Health Promotion competencies? If so, look no further! We offer internship opportunities to students training to be Registered Dietitians.
Inquire about this opportunity by sending our Registered Dietitian an e-mail.