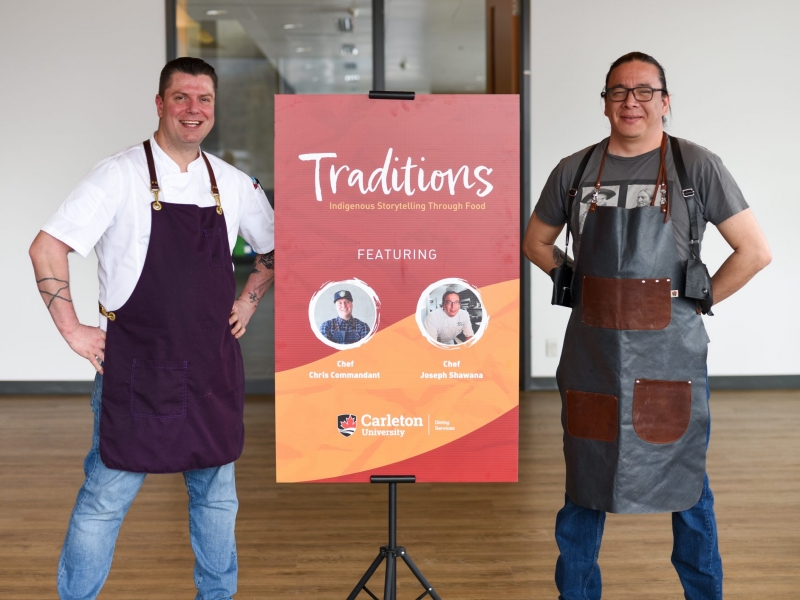 Traditions: Indigenous Storytelling Through Food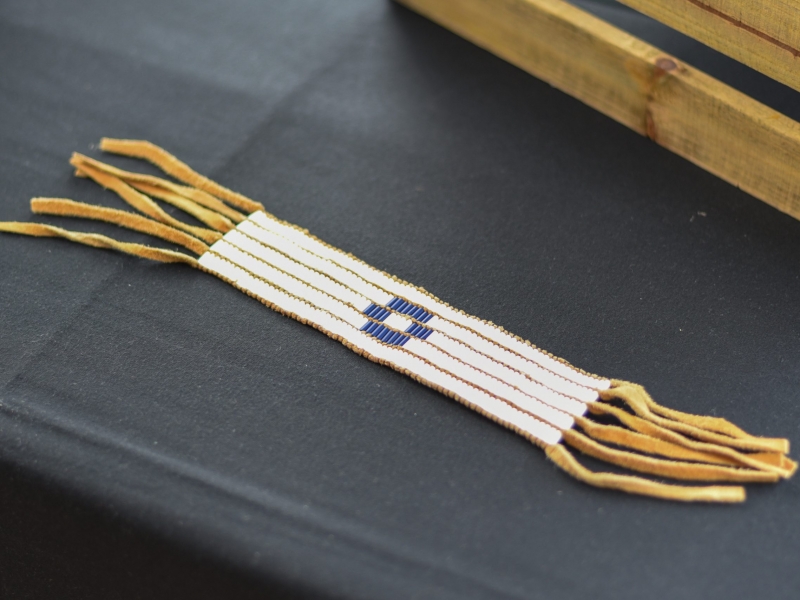 Traditions: Indigenous Storytelling Through Food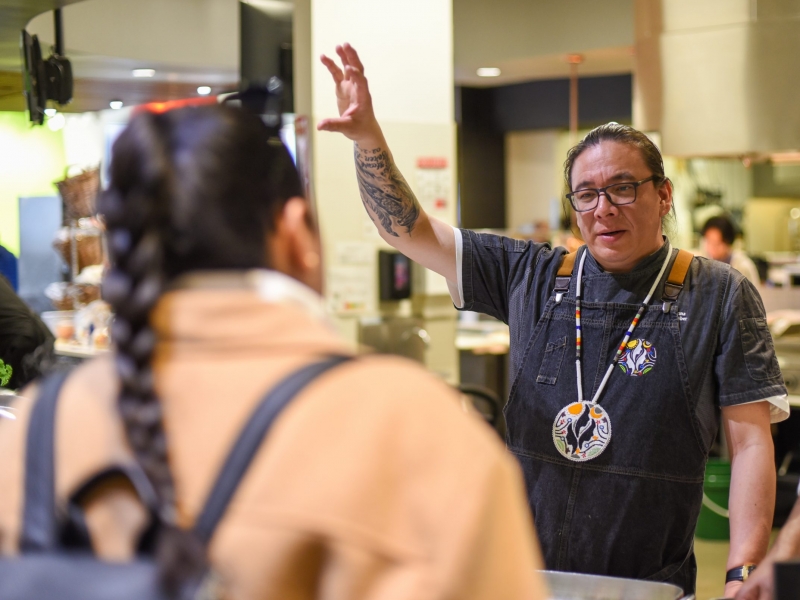 Traditions: Indigenous Storytelling Through Food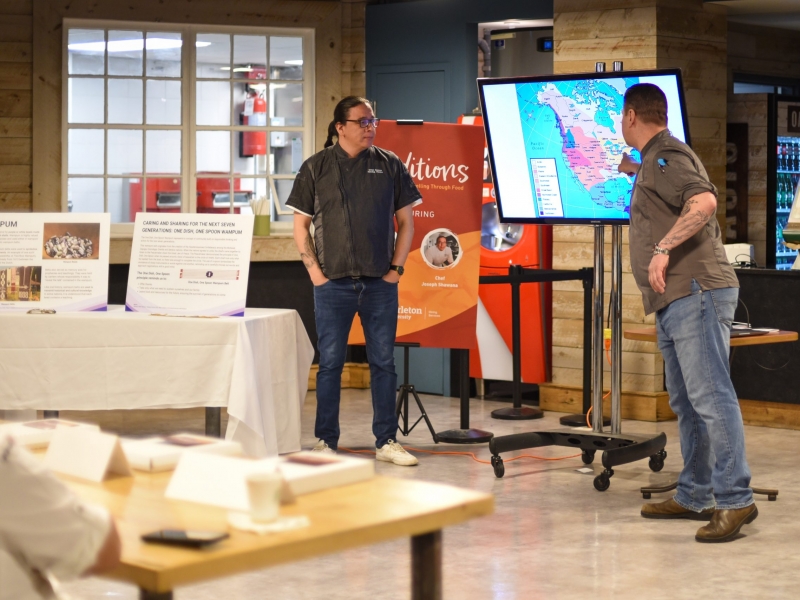 Traditions: Indigenous Storytelling Through Food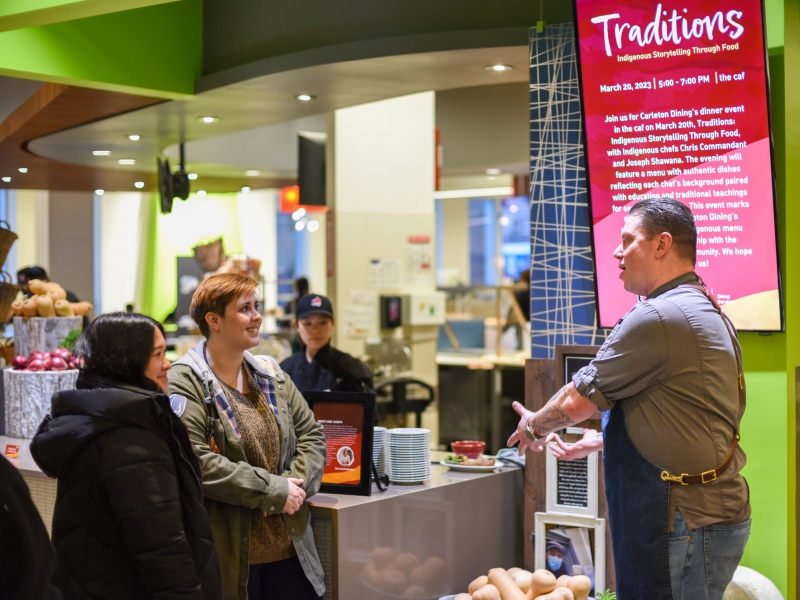 Traditions: Indigenous Storytelling Through Food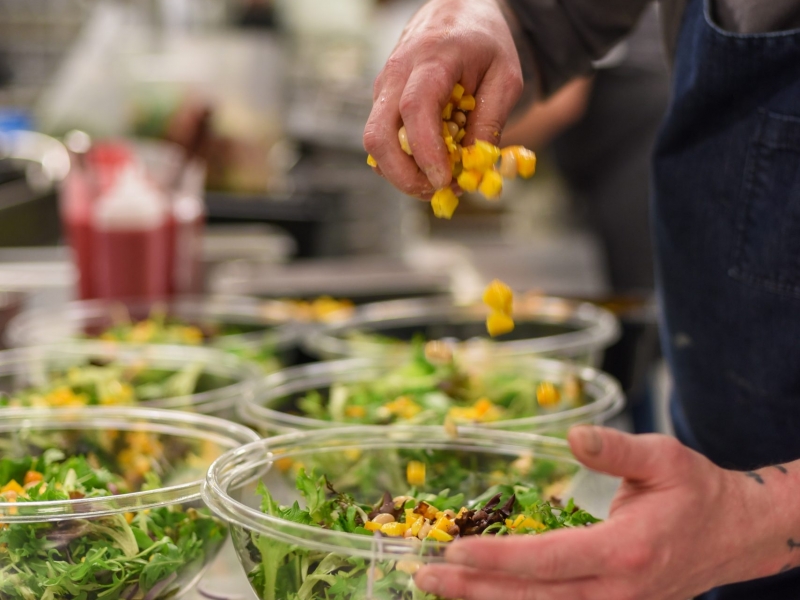 Traditions: Indigenous Storytelling Through Food
Carleton University Dining Services had the honour of hosting Traditions: Indigenous Storytelling Through Food, in partnership with Indigenous chefs Joseph Shawana and Chris Commandant. The goal of this two-day event, held from March 20-21, 2023, was to educate students and Dining Services staff about the importance of preserving Indigenous food knowledge and to mark the beginning of Carleton Dining's journey in creating Indigenous menu offerings in collaboration with the Indigenous campus community.
Chefs Joseph Shawana and Chris Commandant are both esteemed culinarians, each with several decades of industry experience. Chef Joseph Shawana is Odawa, part of the Three Fires Confederacy. He was born and raised in Wikwemikong Unceded Indian Reserve located on Manitoulin Island. Shawana is currently a professor and an Indigenous culinary advisor at Centennial College, as well as the Chair of Indigenous Culinary Associated Nations (ICAN). Mohawk Chef Chris Commandant, originally from the Wahta Haudenosaunee community, is an Indigenous Food Knowledge Keeper. Commandant served as the coordinator for Algonquin College's Indigenous Cook Pre-Apprenticeship Program and actively supports the Ottawa Carleton District School Board with Indigenous food education development.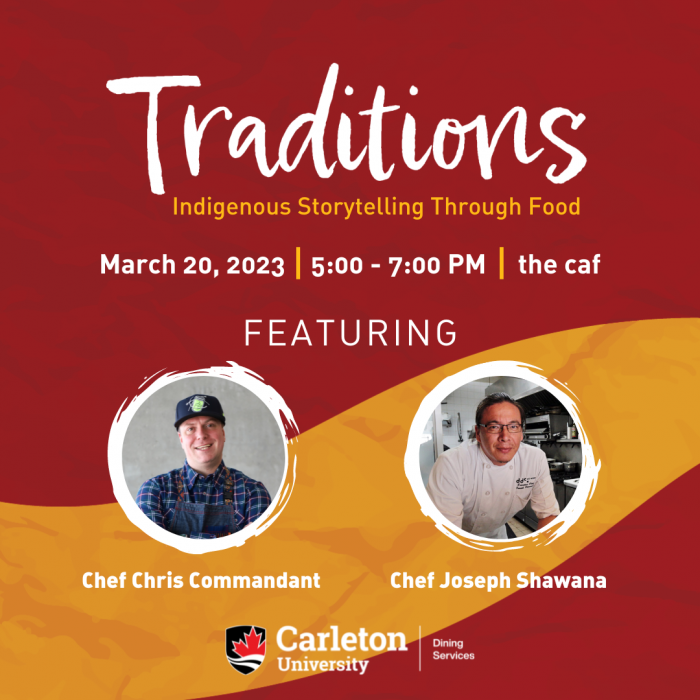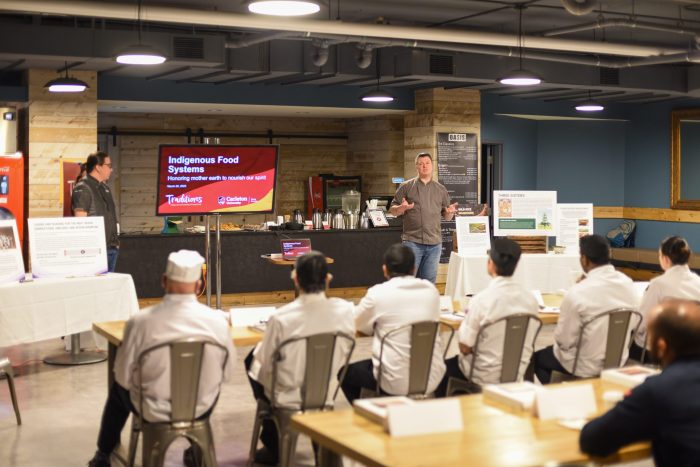 Training Sessions
The first day of the event began with a classroom training session led by Joseph and Chris for Carleton Dining staff. The training explored the foundations of Indigenous food systems and provided our chefs with an understanding of how to honour the ingredients and traditions associated with Indigenous recipes. Indigenous food systems are complex and multifaceted, encompassing a wide range of practices, knowledge, and values that have been developed over generations. This training provided an introduction to cornerstone value-based concepts within Indigenous food systems, such as sharing, reciprocity, and respect for nature and other living beings. After the classroom session, Joseph and Chris led Dining Services chefs through hands-on training in the kitchen. Over the course of the afternoon, our culinary team learned how to prepare a variety of authentic Indigenous dishes designed by the Indigenous chefs.
Student Engagement Dinner
The recipes created during the hands-on training session were part of a special dinner menu served in the caf that evening. Highlights included Haudenosaunee Hominy Corn Soup, Wild Leek Rainbow Trout, and Strawberry Labrador Iced Tea. These recipes were paired with traditional teachings about ingredients and preparation methods. Teachings presented in the caf event included One Bowl One Spoon Wampum, Three Sisters Garden, and making food a part of reconciliation.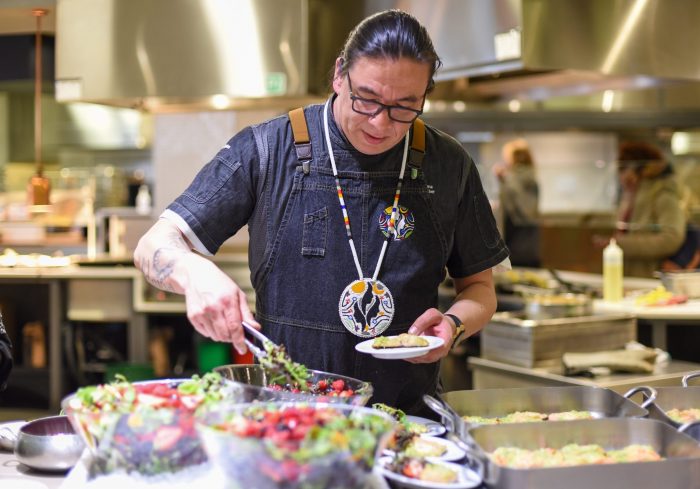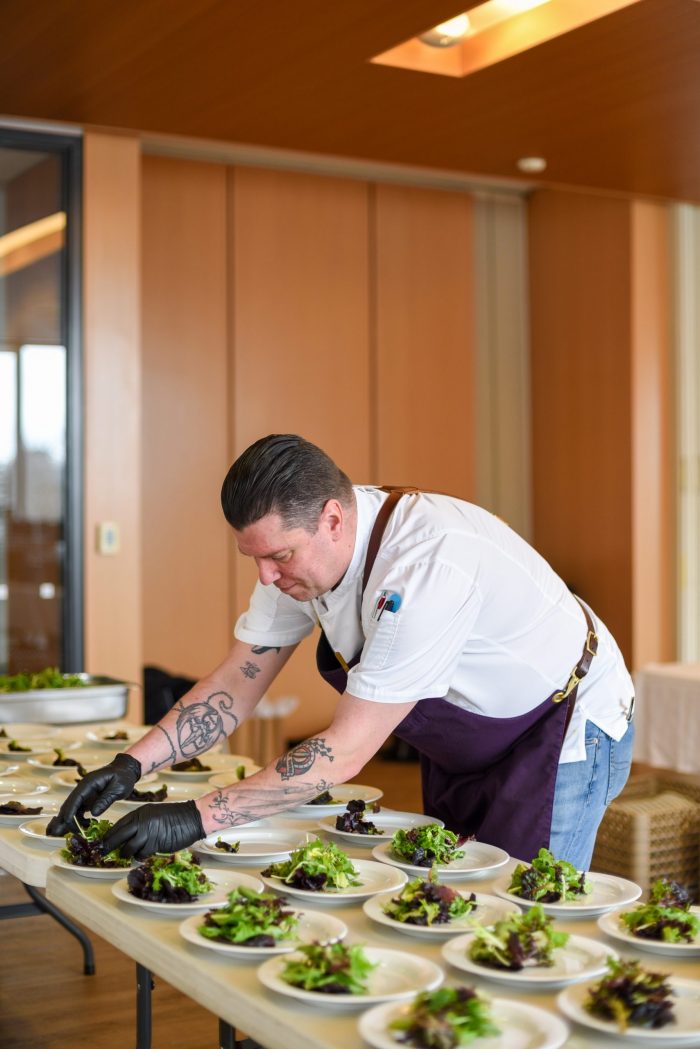 Catered Lunch
The second day of the event featured a catered lunch attended by Indigenous and non-Indigenous leaders from the campus community. This lunch provided Chef Joseph and Chef Chris an opportunity to showcase their passion for designing innovative Indigenous-inspired recipes. Highlights of the catered lunch menu included Beet Cured and Stained Arctic Char and Butternut Squash Pudding.
Looking Ahead
This event was an essential step for Carleton Dining as we begin our work in supporting Carleton University's Kinàmàgawin Report. Kinàmàgawin (Learning Together) includes 41 Carleton-specific Calls to Action that encompass an overarching goal of making the Carleton campus a safer space for current and future Indigenous students, staff and faculty members. We at Carleton Dining are very grateful for the time and knowledge shared by Chef Chris, Chef Joseph, and the Centre for Indigenous Support and Community Engagement. We look forward to continuing this important work and developing menu offerings in collaboration with Indigenous chefs that reflect the needs of Carleton's Indigenous campus community. Stay tuned as we share our progress in this learning and culinary journey!
If you are interested in participating in the consulative process with Indigenous campus community members on the development of Indigenous menu offerings, please contact diningservices@carleton.ca.