2019 was Carleton Dining's greenest year yet!
Check out some of our accomplishments from the past year as we work towards an even more sustainable 2020.
Green Restaurant Certified
The caf became a Certified Green Restaurant in 2019! The Green Restaurant Association's certification standards include eight major sections: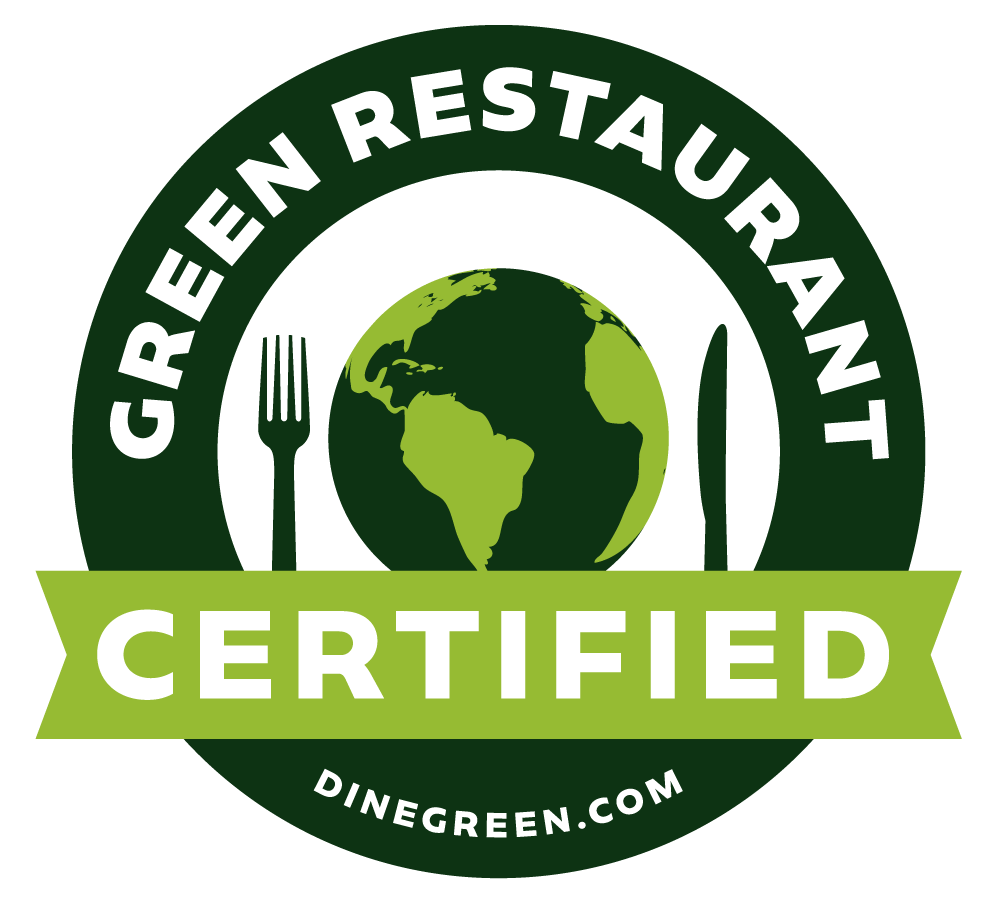 Water Efficiency

Waste Reduction and Recycling

Sustainable Durable Goods & Building Materials

Sustainable Food

Energy

Reusables & Environmentally Preferable Disposables

Chemical and Pollution Reduction

Transparency & Education
Carleton Dining's efforts across these eight sections, especially in sustainable food and waste reduction, helped the caf earn a 3-Star Certification. In addition to measuring our kitchens' current environmental impacts, the Green Restaurant Association provides a series of recommendations as to how Carleton Dining can further advance its sustainability efforts. We plan to use these recommendations to pursue even more sustainable caf operations in 2020.
Plastic Waste Reduction
In 2019, Carleton became the first Canadian University to introduce ValidFill technology into its campus dining operations. Our Coca-Cola Freestyle machines in the Food Court and Oasis were retrofitted with ValidFill technology. This technology makes it possible for the machines to dispense beverages into reusable bottles, in lieu of a single-use plastic cup. After a single semester, ValidFill bottles kept more than 11,000 single-use plastic cups out of landfills. Thank you to everyone who purchased a ValidFill bottle in 2019 and helped makes this plastic reduction possible! Find out how to get your own ValidFill bottle here.
Sustainable Seafood
All wild-caught seafood served on the caf's menu is now sustainably sourced! Marine Stewardship Council (MSC) Certified tuna was incorporated into the deli's menu as of Fall 2019. We are working hard in 2020 to expand our sustainable seafood offerings to include farm-raised fish as well.
Campus-Wide Compost
Campus organics collection expanded in 2019 to include all Carleton Dining Services' locations! Food waste produced by our kitchens, as well as leftover food waste from guests, is now sent to an organics facility for composting. The food is transformed into nutrient-rich material to be used by farmers as fertilizer.
Keeping Good Food Out of Landfills
Fighting food waste takes many different forms. Donating became a more significant form of Carleton Dining's food waste prevention efforts in 2019, largely through a partnership with Food Rescue. Food Rescue is an online platform that connects Carleton Dining with not-for-profit organizations in Ottawa who are capable of getting our food into the hands of people in the community who need it most.

National Fair Trade Campus Week Champions
As a Fair Trade Designated Campus, Carleton University participates in Fair Trade Canada's annual Fair Trade Campus Week event. In 2019, Carleton Dining and the University's Fair Trade student club pulled off a successful week of educational and promotional events centered around the Certification. Our social media content throughout the week surpassed that of 70+ other participating colleges and universities, earning us both the title of National Fair Trade Campus Champion and additional funds to expand our educational opportunities about the impact of Fair Trade Certified products.


Did you know Carleton ranked as the
Sustainable dining is just one of many ways Carleton is greening its campus.
Keep up-to-date with all the latest news about sustainable events, volunteer opportunities, and initiatives happening within the Carleton community by signing up for Sustainability Carleton's newsletter.

Please note that in providing your information you agree to Sustainability Carleton emailing a monthly newsletter to your provided email address.