Do you follow a vegetarian or vegan diet?
Do you only eat Halal foods?
Do you eat no gluten?
If you answered yes to any of the above, we have news for you!
Nothing is worse than being hungry and not being able to eat anything on the menu. If you have a special dietary requirement, you're not alone. We understand that people come in all shapes and sizes, and so do their diets. That's why we're working hard to provide you with menus that offer a wide variety of food options, including tasty options that meet different dietary needs. Look for our menu icons as shown below in participating locations to find foods that suit your lifestyle.
Eating with dietary restrictions may be difficult and overwhelming, and may cause a lot of stress when getting a good seat in a lecture becomes higher on the priority list than taking the time to sit down for a good, balanced meal. Coming soon, Carleton University is introducing a dietary restrictions program to help people who follow a diet with certain dietary restrictions pick items that they can have when buying food on campus.
Dining services staff at Carleton includes chefs, managers, and front of the house staff that make a special effort to accommodate students with special dietary needs whether it be for a personal, medical, or any other reason. Special labeling will appear on the menu boards at our food outlets listed to identify items that are vegetarian, vegan, no gluten, or Halal. Labeling of menus will be available at the Food Court and Fresh Food Company to identify these products.
We are introducing the following logos that will be seen on menu boards following the item in question to help our hungry patrons take the guessing game out of mealtime. You will soon be seeing the following logos: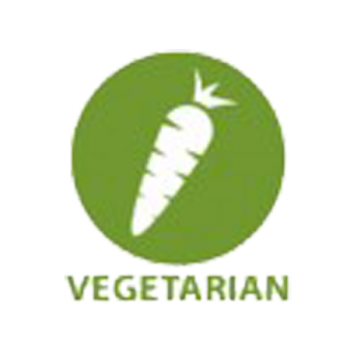 What Do These Logos Mean?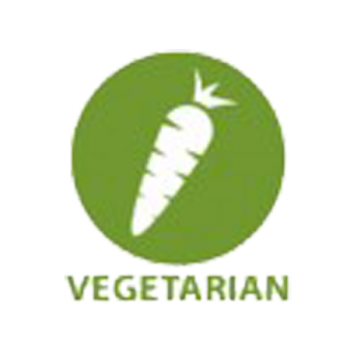 Vegetarian
There are many definitions for vegetarians. We are using the lacto-ovo vegetarian definition, meaning items will contain no meat, but will contain dairy and eggs.

Halal
This label pertains to protein only items that are Halal permitted foods, and the certifying body of every item will be disclosed as well to ensure that the item is in fact Halal.
No Gluten
Means there is no gluten in the item; it means that the item contains no wheat, barley, or rye. **We are not a gluten-free facility, thus we cannot guarantee that there is no cross-contamination which may result in traces of gluten in the items

Vegan
Items contain no animal products or animal by—products
Stay tuned for updates on when this program will launch!
*We do serve products containing gluten within our facilities, and we caution those with sensitivities that there is always a small possibility of cross contamination. We appreciate your understanding as we strive to ensure a safe environment for all of our guests.